Well so far for us here at JSD 2020 has felt like a year of two halves. The first half was dominated by Covid-19 and now the second half at the moment seems like a complete reboot. We have just managed to catch up with projects started prior to lockdown and complete these ready to begin fresh projects and new challenges ahead. 
Recently we have finished this stunning porch in the Ribble Valley using reclaimed local stone, cut stone cills, an Accoya timber frame and with a sandstone floor.
The client was over the moon with the finish and quality of the build and the communication by the team throughout the lockdown period.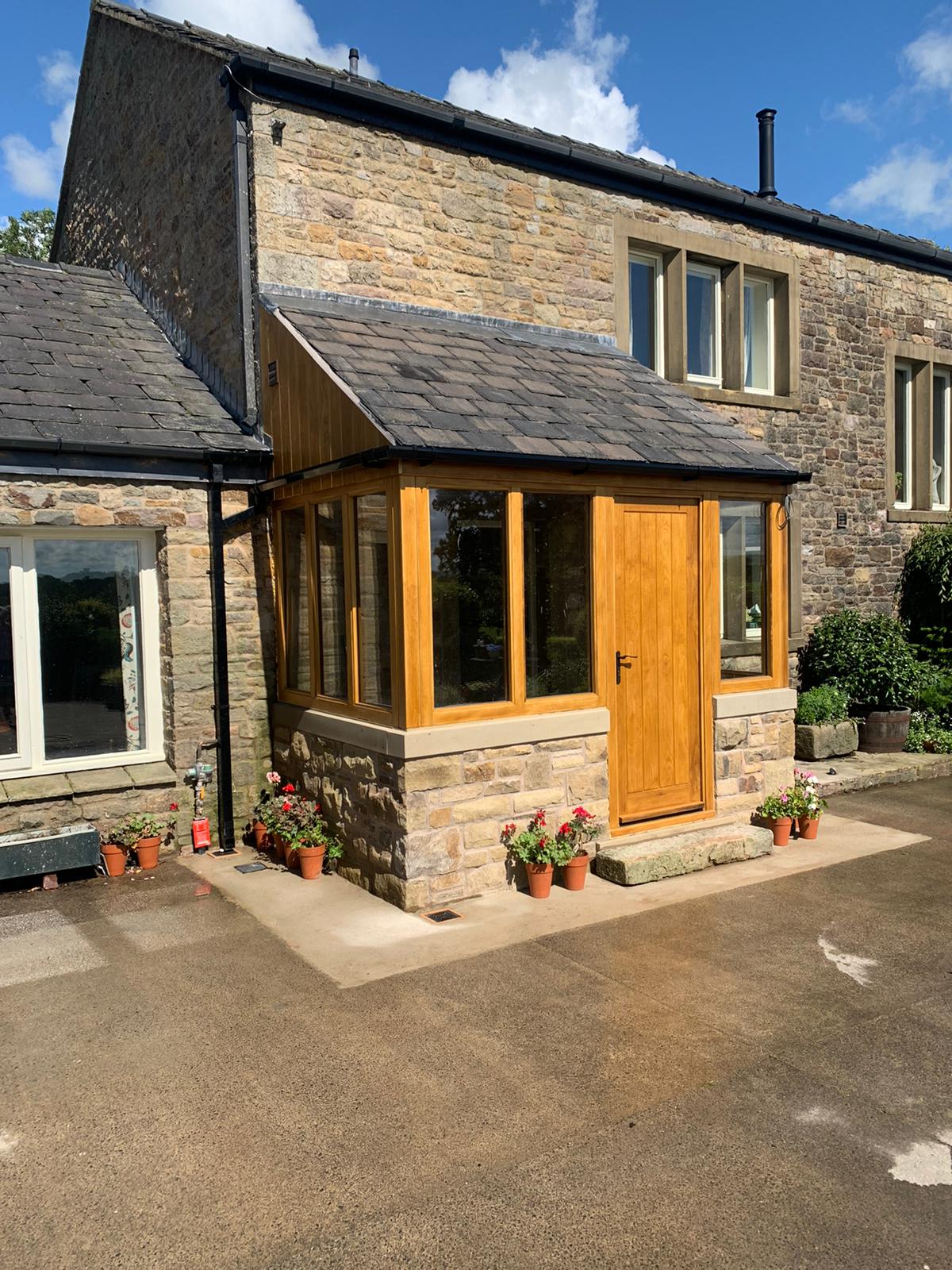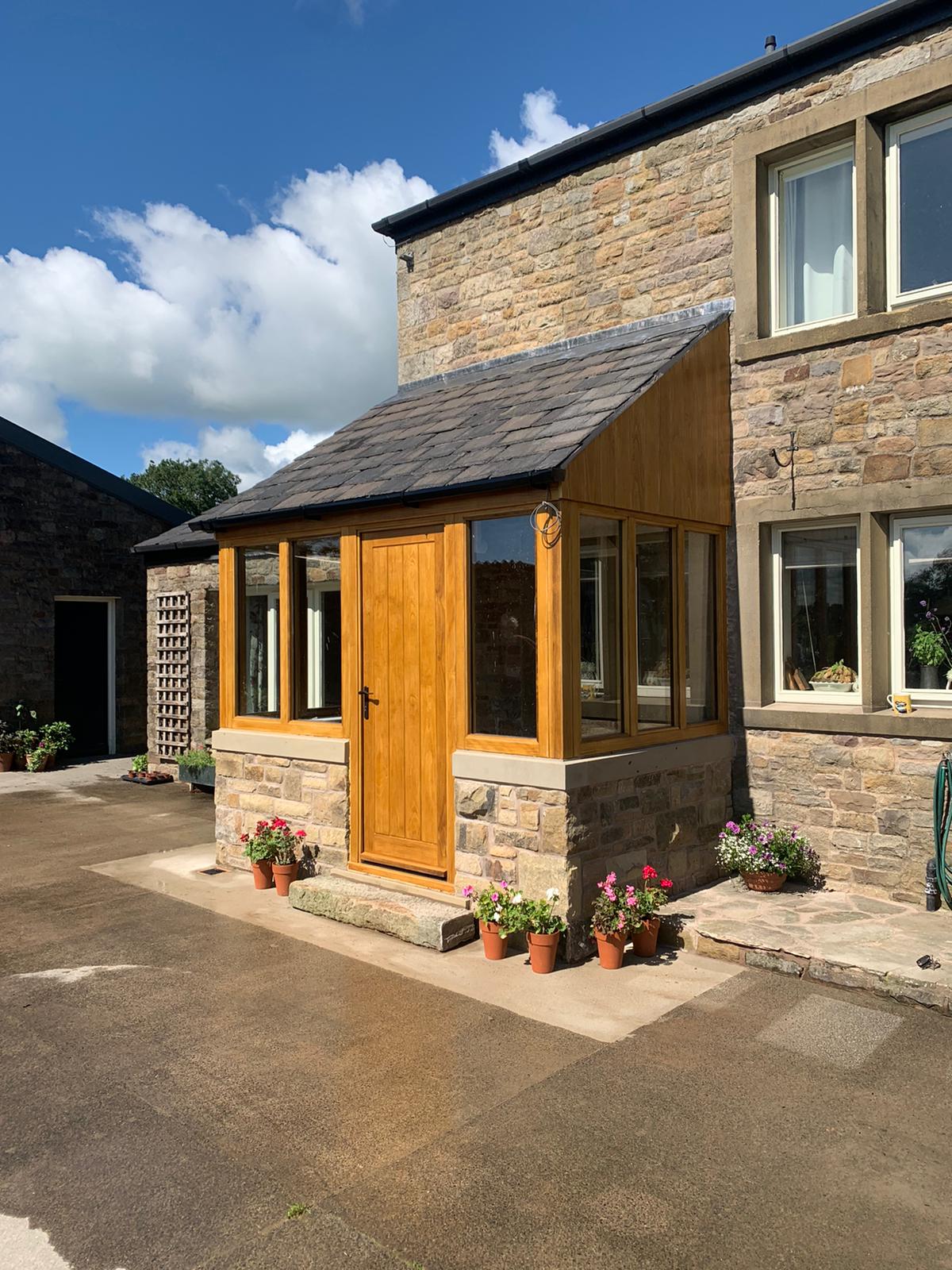 Since returning to the business on 1st June we have confirmed over £300,000.00 worth of work some examples being.
Concrete floor replacement and loading bay repairs in a commercial warehouse.
Road lining on an industrial unit entrance road (using sub-contractors) and roadside bollard installation.
A whole office block redecoration working with a sub-contract partner.
Demolition and rebuild of internal offices and creating extra warehouse space within Boundary Mill Outlet in Colne.
A home extension in Burnley.
A garage conversion, external landscaping and installation of a sewage treatment plant on a house in Blacko.
temporary hoarding works and retail unit adaptations for Blackburn Mall
A domestic decking project.
A domestic floor replacement due to dry rot.

And many more small maintenance works to add to the list. 
We are however still tendering for works including a steel portal building in Manchester and an extension to a closed former Pub Restaurant in East Lancashire using Eco Friendly materials such as Woodcrete insulated block. 
So if you have a project you would like us to look at for you please get in touch and we will take a look and see if we can program you into our schedule.
Also If you would like to keep up to date with our work or the goings on you can follow us on our social media pages via the links –




https://www.facebook.com/jsdengineering/  

https://www.linkedin.com/company/18934672/

https://twitter.com/GroupJsd

https://www.instagram.com/jsd.group/